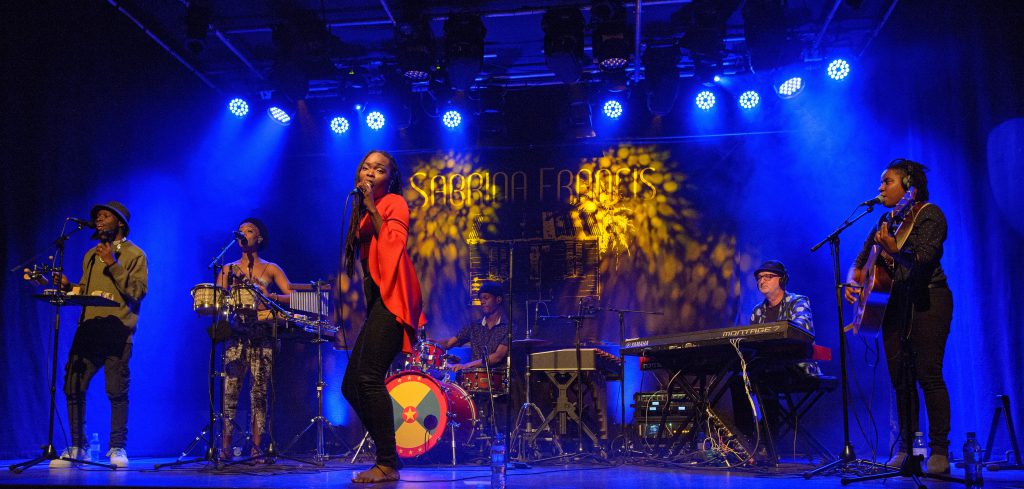 Jinn Records present an intimate show with the incredible singer-songwriter Sabrina Francis and her band coming all the way from Grenada on their 2023 UK Tour. Sabrina creates an emotive blend of Afro-Caribbean Pop. The overarching theme thought-out her songs speak to female independence, mental health and the shared experiences of hard working individuals trying to fashion success out of whatever situation they may be in.
Special guests to be announced, plus Afrogroove DJ Manello Funkikora bringing the vibes through the night.
We're thrilled to have added Adriana Lord to the bill. She'll be performing a brand new solo project with enchanting acapellas and crystal singing bowls!
Adriana is a multidisciplinary artist singer-songwriter, writer and theatre performer. She uses her creative expression to entertain audiences and open them to connections, as well as raising awareness about social issues.