Foreword by Poetivist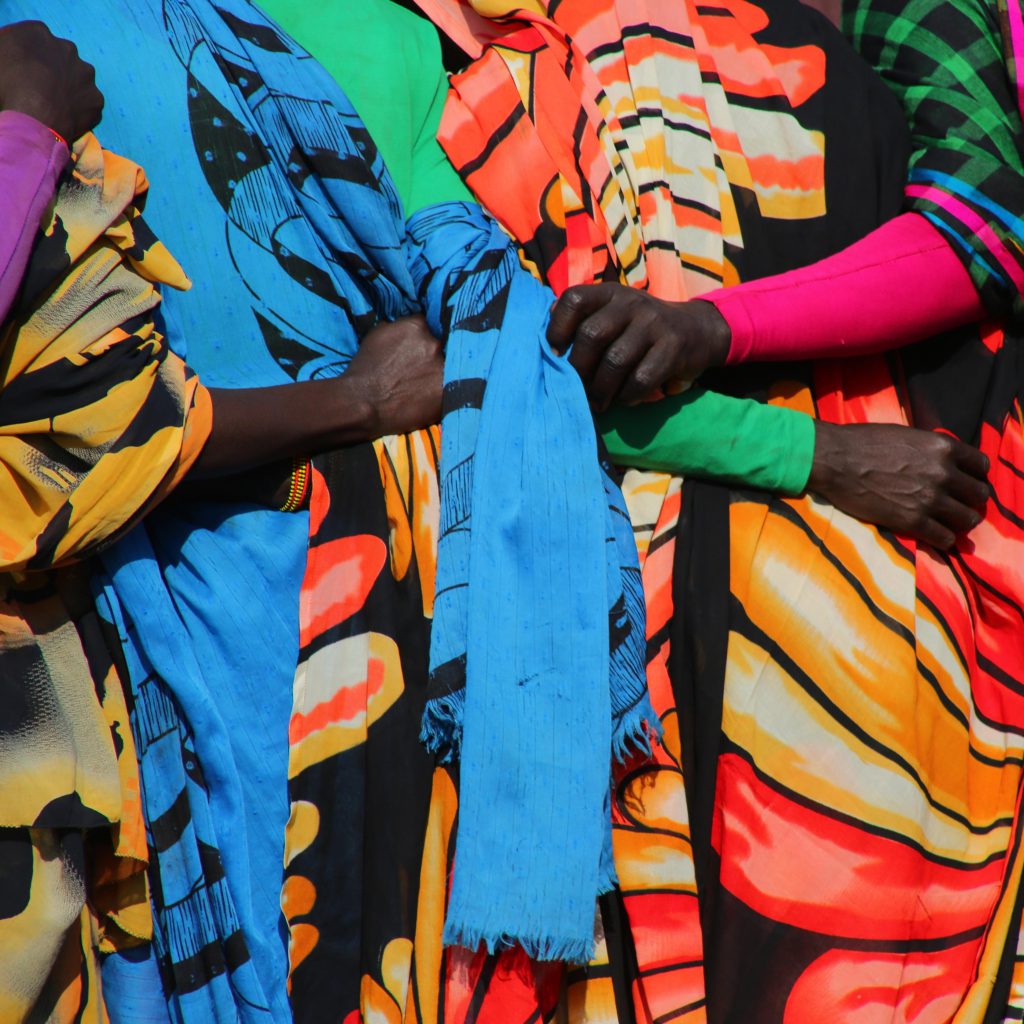 This ambitious project brings together a diverse collective of writers, artists, composers, musicians, and singers, creating a harmonious tapestry that transcends boundaries and celebrates the rich cultural heritage of Sudan.
8 Tracks
8 Artworks
8 Stories
1 Message
Amidst the challenges and conflicts currently affecting Sudan and its people, "Sawa Sawa" emerges as a beacon of hope and unity. The album's title track, also named "Sawa Sawa," resounds with a resolute message of peace, rejecting war, separation, and revenge, while embracing harmony and togetherness. The lyrics urge listeners to unite as neighbours, shed violence, and embrace the shared humanity that binds us all.
Conceived by renowned percussionists Salma Omar and Ahmed Homaida, notable for their work with Drum Circle Sudan, "Sawa Sawa" showcases the remarkable diversity of Sudan's musical landscape, incorporating influences from Amazigh Tuareg to West African drumming, Ethiopian modes, Sudanese reggae, and jazz. The result is a mesmerising sonic journey that embraces the continent's vibrant rhythms and melodies.
"We believe in the power of music to transcend boundaries and heal divisions. Through 'Sawa Sawa,' we aim to convey a message of unity, urging our fellow Sudanese and the world to come together and embrace peace. This album is a celebration of our shared heritage and a call for harmony."

Salma Omar
THE MUSIC الموسيقى
ALBUM CREDITS
Artistic Directors Ahmed Homaida, Salma Omar
Recording Engineers Ahmed Homaida, Salma F. Omar, Mohamed Mustafa, Mohamed Bilal
Producers Salma Omar, Ahmed Homaida
Executive Producer, Mix & Master Abraham Moughrabi
Additional Mix Engineer Mohamed Mustafa
Main Composer/Lyricist Tarig Gaidou
Lyricists Ahmed Homaida, Sarra Solo, Sara Yousif, Chebeen
Vocals Emlyn Marimutu, Hazim Alshafei, Sarra Solo, Sara Yousif, Chebeen, Fatima El Misbah, Amer Ibrahim, Jackie Saleh
Percussion Salma Omar, Ahmed Homaida, Ehab Magdy
Bass Khatir Mustafa
Guitars Tarig Gaidou, Nasir Zack, Linos Wengara Magaya
Keyboards Mohamed Bilal, Hazim Alshafei, Abraham Moughrabi
Mbira Linos Wengara Magaya and Tim Lloyd
Kalimba Emlyn Marimutu
Trumpet Waheeba Kuku
Saxophone Salaheldin Sax
THE ART الفن
Dawzanah (Tuning) by Mosab Zakaria
Sadaa (Echoes) by Mosab Zakaria
Azrag 1 (Blue) by Maab Taj
Azrag 2 (Blue) by Maab Taj
Shai Al Dughush (Early Morning Tea) by Amr Badr
Tarabut 2 (Entwined) by Reem Aljeally
Kashkosh (Shakers) by Amr Badr
Tarabut 1 (Entwined) by Reem Eljeally
دوزنة – مصعب زكريا
صدى – مصعب زكريا
أزرق 1 – مأآب تاج
أزرق 2 – مأآب تاج
شاي الدغش – عمر بدر
ترابط 2 – ريم الجعيلي
كشكوش – عمر بدر
ترابط 1 – ريم الجعيلي
THE STORIES القصص
---